These are samples from my Fall semester dye class, with various assignments: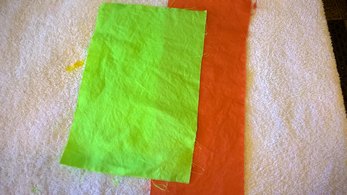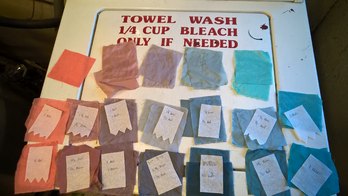 The orange and green are the very first fabric we dyed. Cotton fabric. The second image is all silk and we were looking for what colors were good compliments in order to find a true grey in a scale of five or seven. I ended up with seven.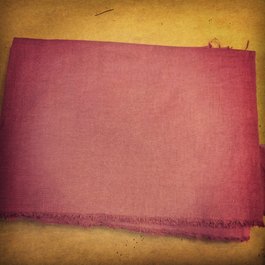 Above is a project in which we had to take one of our previous samples, and match a yard of fabric to that color. The first image is of the fabric in the dye back, the second image is of the final fabric. Color is slightly distorted in image. The fabric is cotton.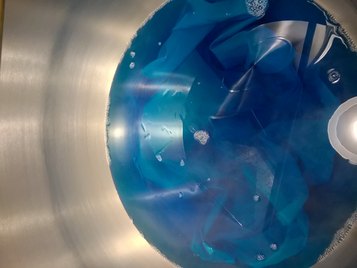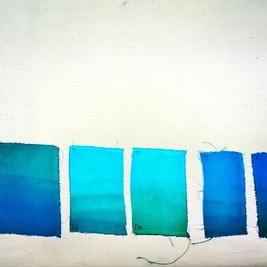 Above is a silk dying project where we had to do an ombre. The samples are on the right and the dye bath of the full yard is on the left. The image shows it's first bath, and after I did ombre over. After this, for the final project, we had to stamp our fabric which I will post an image of soon. I created a celtic knot stamp to go around the ring of the fabric.