This self crushed velvet and silk dupioni tophat was made for my millinery class. It is fit to me, a 21 1/2 inch circumference for the head. I made the pattern, the inside buckram, both cut and shaped, and the sewed the fabric and pieces together. I also added fabric covered buttons for a whimsical accent, which I covered myself.
Lining and bottom of brim: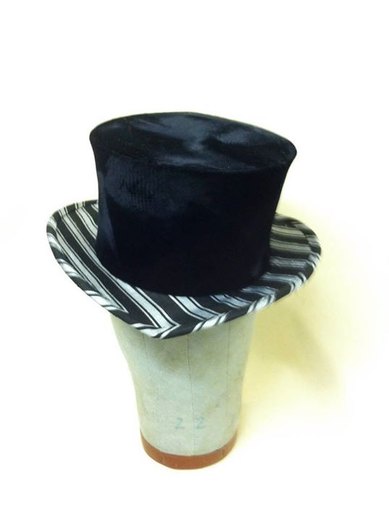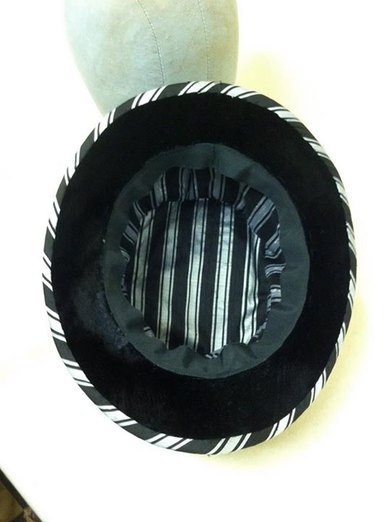 Me wearing it with covered button accents: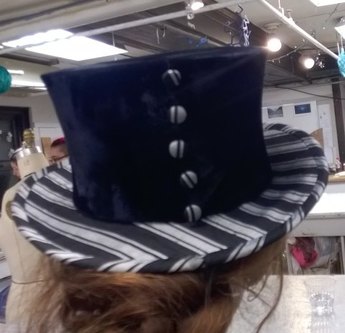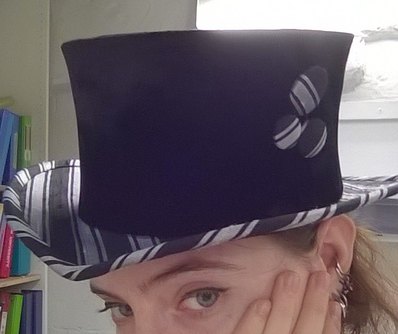 The buttons in the back are turned to create a more whimsical line than a perfect straight line. And below is more of me modeling my projects.